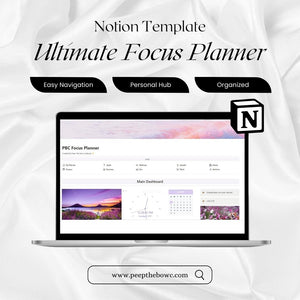 Your Ultimate Organization Hub for Home and Life!
Tired of feeling overwhelmed and scattered? Take control of your home and life with the Notion Focus Planner. This all-in-one organization hub is designed to bring harmony and efficiency to every aspect of your daily routine.

With dedicated sections for home management, goal-setting, personal growth, and more, the Notion Focus Planner empowers you to streamline your tasks, track your progress, and achieve a balanced lifestyle. Say goodbye to scattered to-do lists and hello to a centralized system that keeps you on track and in control.

From planning meals and tracking household expenses to setting goals and reflecting on your achievements, this planner covers it all. It's the ultimate tool to declutter your mind and create a clear roadmap for success.

Experience the power of organization and transform your home and life with the Notion Focus Planner. Start your journey to a more productive and fulfilling lifestyle today!
Your Personal Hub awaits!
Focus. Fun. Function
Our aim is to offer the essentials to help you to focus on your daily functions; all while having fun with products that reflect you!
From buttery smooth to high quality, water resistant stickers, stationery products and our digital products, each PBC product is a work of art, a labor of love and thoughtfully designed with you in mind to help you live a beautiful life.
Peep under the bow, explore the stash and experience our buttery, smooth, premium, hand-crafted products!
Thank you for growing with us!
PBC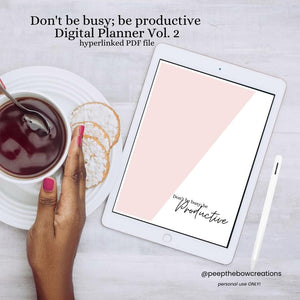 Don't be busy; be productive
The perfect planner if you're looking for customization!
Select which monthly, weekly and daily layout you want or import with ease! It's totally up to you.
Bonus: it comes in 10 different colors!
Check out our simple but effective planning companion!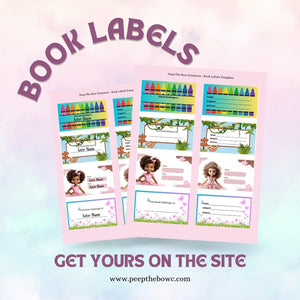 Luxury Digital Planning
BEAUTIFY YOUR DIGITAL PLANNERS WITH DIGITAL STICKERS.
Looking to add some luxury to your digital planner?
Craving those gorgeous paper like spreads? Our comprehensive luxury digital sticker packs are packed with over 400 stickers to help you achieve a luxurious and cohesive spread.
PS: They also come in a printable version!
Peep our sticker packs!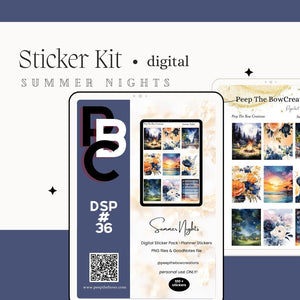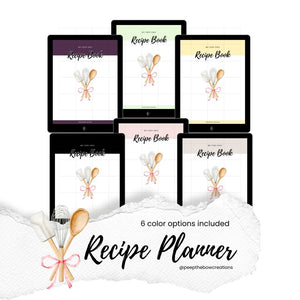 Create a home for your most memorable dishes!
Often times you find a recipe online, tweak it and make it your own and it's a big hit with a family, especially the kids! It's only right that you have a place for them to call home!
Available in 6 colors, and lots of templates included, customize your own digital planner today!
Download yours today!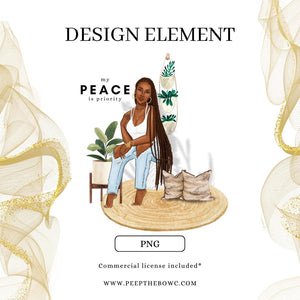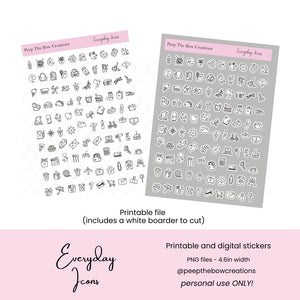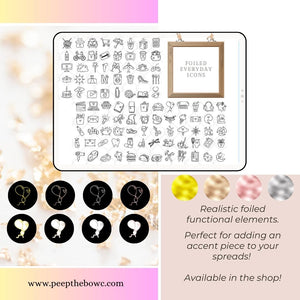 Book your Wedding Stationery Consultation with us!
---
Want to work with us?
Send us an email at hello@peepthebowc.com with the details.